What do you guys think? Is it okay to crossbreed animals from different species? Is it against nature?
Examples:
Liger (tiger/lion)
The Liger always grows to be bigger then both Tiger and Lion. They can't interact well with either species. So they have to be kept separately from the other cats, and are often raised by humans.
Mule (horse/donkey)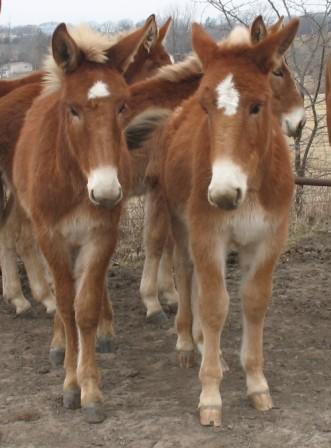 Probably the most common crossbred animal. It's often used to move things and pull wagons, much like the donkey.
There have also been rumours of a Chimpanzee/human crossbreed, but this has never been confirmed.
Many people believed Oliver was a Chimpanzee/Human crossbreed, he walked upright and had a pale skin. but after a lifetime of being exploited and moved from owner to owner, he turned out to be a chimpanzee with a genetic disorder.