The african bullfrog. The largest species of frog. They can grow to be 2 kilos.
Amazon horned frog, exists only to eat.
Malagasy rainbow frog
Purple frog (XD hahaha)
Gardiner's Seychelles frog, probaly the smallest frog in the world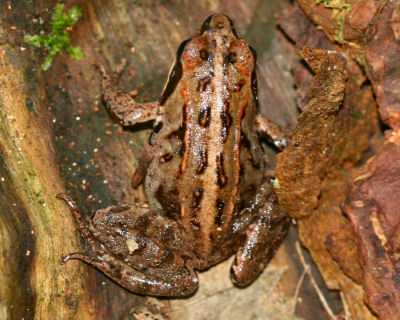 Common European frog
African clawed frog, and African dwarf clawed frog. (I got the dwarf version)
White's tree frog
There are around 5,000 frog species alive today. So I'll stop now...